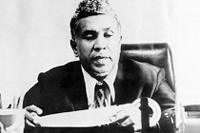 The Barkath – HACKS story began in the mid-50s when late Haji Abu Backer seeing the potential in HACKS medicated cough sweets, contacted the manufacturers in England and convinced them that there was a market in this region. Impressed by his assessment, they appointed Barkath Stores as the sole agent for HACKS for Malaya and Singapore.
In the mid – 1960s, late Haji Abu Backer, an enterprising man with great foresight, obtained manufacturing rights from the original makers of HACKS sweets and set up a manufacturing base in Mak Mandin, Penang.
HACKS is a range of fruit flavoured sweets that include medicated cough drops and hard boiled sweets (Honey Lemon, Blackcurrant, Mandarin Ginger and Clove & Apple). HACKS cough drops are made from a traditional English recipe that contains a unique blend of herbal extracts for the relief of coughs and sore throats. HACKS Honey Lemon sweets also provide soothing comfort as they are made from pure honey and lemon oil that are rich in Vitamin C. Besides herbals extracts, HACKS cointains menthol and eucalyptus with liquorice that provide a sweet and pleasant taste.
HACKS Malaysia Sdn Bhd, a member of Kumpulan Barkath is currently under the leadership of Dato' Seri Barkath Ali, CEO, who shares his father's vision and service-oriented attitude. Today HACKS sweets are well known from generation after generation and ranked as No. 1 Herbal Sweets in Malaysia. Today, HACKS is a local campany with global prospectives and is one of the largest sweets brands in Malaysia. The new higtech HACKS plant will be at Bukit Minyak and construction to take off by mid 2014 in 6 acres of land.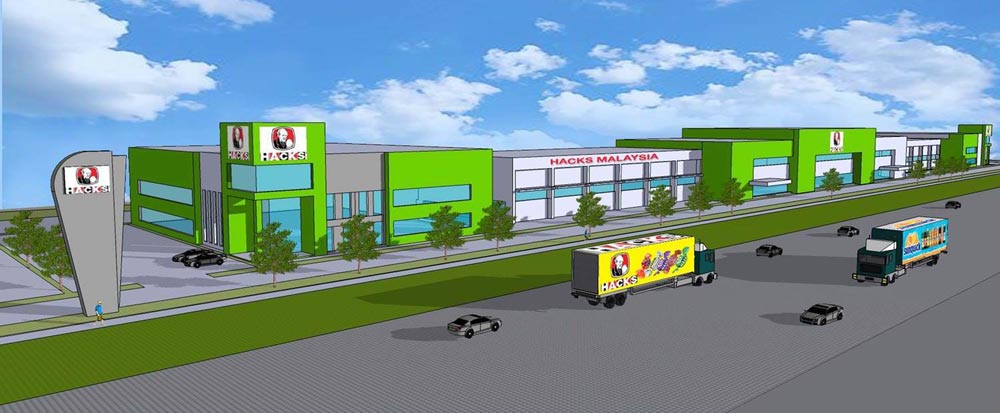 HACKS Malaysia new factory